Tron is an Open Source script that includes a collection of Windows tools to scan, clean, and disinfect your Windows computer. This is a one-stop solution for resolving 95%+ of your client's computer issues.
Slow Computer?
I am called weekly to resolve just a multitude of issues on new client's computers.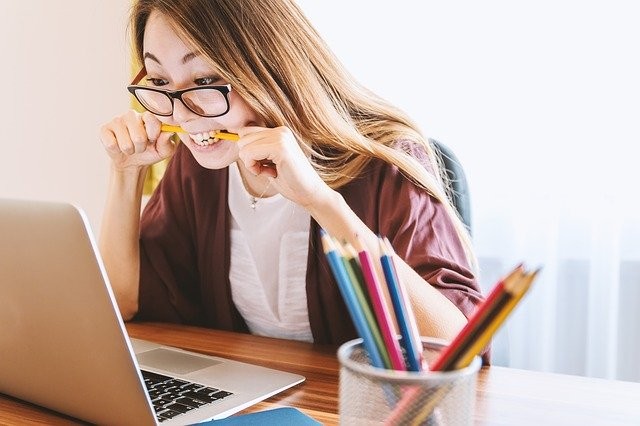 Most clients notice their Windows computer running slow, or suspect a virus infection. The client proceeds to download an antivirus or malware scanner and start scanning for malware or download any other clean-up tools. It gets messy quickly.
Most support staff forget the basic steps
Basic first repair steps are missed. What is required are usually "sfc /scannow" followed by a full "DISM /Online /Cleanup-Image /CheckHealth" and just a plethora of 10-30 other utilities to repair the problem computer. This will cost a client many hours of expense.
As a computer consultant or IT Manager you will encounter many instances of dealing with a "hacked" computer (or a suspected "hacked" computer.) If it is proven that the computer has been "hacked" or acting suspiciously, I generally recommend that the client rebuild the computer. The amount of work to clean the computer is extensive and a highly skilled process. Most clients are unaware of the amount of labor required to clean a computer.
In most cases, the client will still opt for the cleaning, and that is when I need to inform them of the many steps required to carry out the request of cleaning their computer(s).
Simplify the Process of Repair
You get tired of running the many utilities manually. It is a lengthy process. In 2015, I found Tron Solution for Windows Computer repairs and I have made use of it ever since.
I highly recommend this software for advanced Windows technicians. Many steps of this solution are beyond even intermediate support staff.
What is Tron?
Tron is a glorified collection of batch files that automate the process of cleaning up and disinfecting Windows machines (Common Questions). Tron is built by Vocatus Gate with a heavy reliance on community input and updated regularly.
The Reddit community (r/TronScript) has maintained this automated scripting tool to do all of the above steps outlined below and more. Head over to r/TronScript download the most current version of this excellent utility.
This is an integral collection of tools for anyone to keep on a USB flash drive (<700MB) and will prove extremely effective to repair and rid the most common issues that are making a windows computer perform poorly. Tron is not a quick fix, expect to spend 1 to 8 hours. Your client's machine is worth it!
Running Tron will Scan, Clean, and Disinfect your Windows computer
You can run Tron in either Windows Safe Mode or Windows Regular mode. Run Tron in Regular mode, unless the system is severely infected.
You can use Tron with very slow or no Internet access. Tron has no dependencies on the internet.
Tron is easy to execute and comes packaged in one executable file. It is completely portable and does not require an internet connection at all.
Tron does an 8 step process with a manual 9th step of running multiple additional repair applications.
If you have custom power settings configured make sure to run tron.bat with the "-p" option. This will preserve your custom power settings, otherwise, Tronscript will default your power settings to default Windows setting.
The steps are below: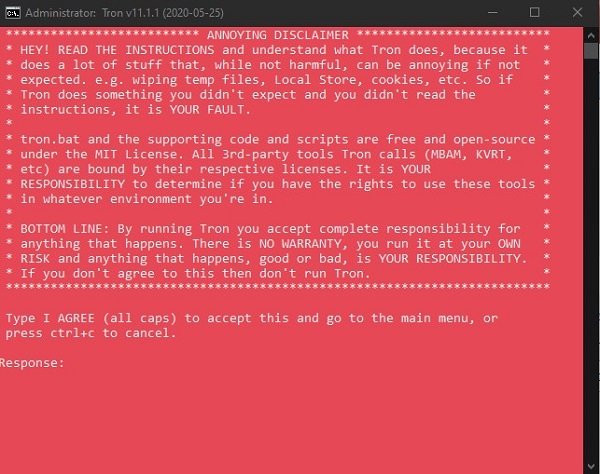 Step 1: prepare for the clean of the computer by: SCAN
Kill all non-essential processes using rkill. TDSSKiller and ProcessKiller.
Run McAfee Stinger
Do a FULL registry backup
Do a full WMI repair
Do a sysrestore clean
Do a VSS set purge (Microsoft Volume Shadow Copy Service (VSS) snapshots) of the oldest set
Create a system restore point
Do a full SMART disk check (all disks)
Set system time via NTP time
Congratulations, step one is complete, only 8 more steps to go!!
Step 2: Temp File CLEAN
Clean the computer by running Tempclean: TempFileCleanup, CCLeaner, and BleachBit
Backup & clear event logs
Do a full Windows Update cache cleanup,
Do a full Internet Explorer cleanup
Do a full USB device cleanup
Step 3: DeBloat
Remove all OEM bloatware
Step 4: DisInfect
Run Kaspersky Virus Removal Tool
Run Sophos Virus Removal Tool
Run Malwarebytes
Do a full DISM image check (Win8/2012 only)
Step 5: Repair
Do a full Registry permissions reset
Do a Filesystem permissions reset
Do a full SFC /scannow, SFC = Microsoft System File Checker
Do a chkdsk (if necessary) on all drives
Step 6: Patch
Update all Windows Software (7-Zip, Java, and Adobe Flash/Reader, etc.)
Upgrade all of Windows Operating System
Step 7 Optimize:
Do a page file reset
Defrag %SystemDrive% (not required if the drive is an SSD)
Step 8 Wrap-up:
Create and send a job completion report
Step 9 Manual stuff:
Do a full rook kit scan (PCHunter)
Do a full Adware scan (AdwCleaner, ComboFix, Junkware Removal Tool)
Repair/relink all Services (ServicesRepair)
MBR review (Master Boot Record) and a review of all startup commands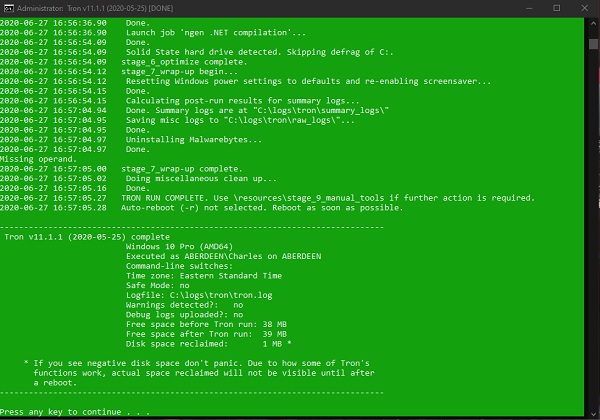 This is a good reasonable start and should clean/optimize the majority of cases encountered. One caveat is that I would recommend doing a FULL drive image backup of your client's PC before starting.
This is a lot of work and you will need a high level of skill to review any logged errors encountered and then take appropriate actions. The result of using Tron to scan, clean, and disinfect your Windows computer, will be a happy client. Tron is a one-stop solution for resolving 95%+ of your client's computer issues.
Do you Disce? iDisce!
Other Articles of Interest: