The WSUS Offline Update Tool is a timesaver for patching Windows Computers on standalone systems without access to the Internet (or minimal access.) I use this tool when working in small to medium offices where Internet bandwidth is a premium.
"…since security, time and bandwidth are money. "
This is the motto that accompanies this great freeware project from 2009.
Everyone knows the meaning of WSUS (Windows Server Update Services), and it is synonymous with Windows Update for those involved in IT administration.
Both of these services work via the network: internal corporate network in the first case, the Internet in the second case.
But what happens if computers are disconnected from the network, or stubbornly stand-alone?
Consultants facing these issues have been given a very good third option.
I'm surprised at the strength of this tool, which allows you to download free updates locally, and to distribute them safely even from computers that would otherwise be helpless in the face of threats that exploit well-known vulnerabilities of the system.
I am in no way associated with the developers of this utility.
This tool was first introduced to me by a very close friend Geoffrey Carman (the IDM God) some 10+ years ago.
A True Lifesaver when Internet Bandwidth is Premium
One company I worked with had a severe Internet bandwidth limitation, and when I was processing updates on 3+ computers, virtually all access to the Internet came to a halt. I did a quick OOKLA Spreedtest and found to my astonishment they were running under 5Mbps for the entire operation.
None of their computers had access to an on-premise Windows Server Update Services (WSUS) Server and for some reason, all their computers were not set to auto-update Windows Patches.
Turning off auto-updating was probably a good thing as any number of the computers doing updates during the day would have severely impacted the Companies Internet access.
2 computers had been acting up and I was updating all their software before I got started. Their computers had not been updated/patched in years.
I pulled out my current version of WSUS Offline Tool and updated all of their computers to Windows 10 Pro 1903. Easy-peasy.
A Tool that has Stood the Test of Time
I've been using this script utility for the better part of 10 years and LOVE it. I still use this to fix/update client computers. I keep an updated copy of it on my flash drive, although most have migrated to Windows 10 which makes things MUCH easier.. one CU update file, and an ISO of Windows 10 1909 does the job.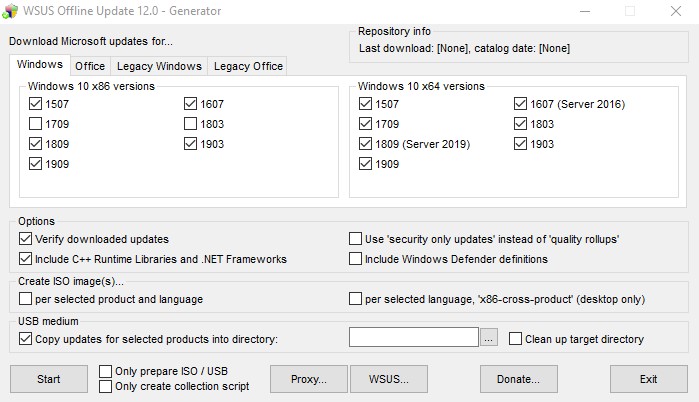 You can easily create a DVD of every single Windows 10, MS Office 2013/2016, and Windows Server 2016 patch that there is. Once built, there is no need to download anything! It saves time and is just so easy to use.
Do you Disce? iDisce!
About the Author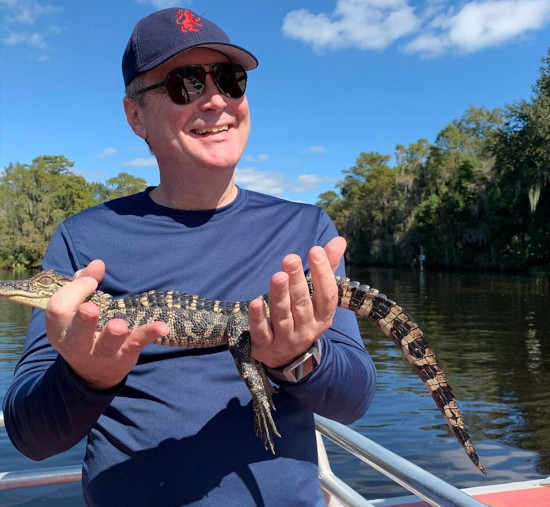 Charles Duncan is a Veteran IT Consultant with a Bachelor of Science Degree with Specialised Honours in Computer Science. Excellent experience from founding Crown Computing Incorporated and managing Micro Services for York University. Extensive experience with Linux, Apple, and Windows Operating Systems, and "hands-on" Hardware, and Networking experience. Charles is Microsoft (MCSE), Azure, and Cisco (CCNA) certified. Connect with Charles on LinkedIn and Facebook.
Other Articles of Interest: