The Best home blender is your most versatile counter top appliance. It will full fill all aspects of your culinary and health benefits. Make sure that you only make this purchase once.
Every house can use a blender. Most people do not give much thought on the purchase of a blender and usually purchase a sub $100 blender, only to realize an issue when trying to make a frozen drink, milkshake, or smoothie. There is nothing worse than drinking a homemade smoothie and getting a string of kale.

A countertop blender must deliver the silkiest smoothies, daiquiris, soups, and sauces of any style of blender you can buy. It's more versatile than a personal blender (which is meant mainly for smoothies) because it holds more and can handle hot liquids. It is also more powerful than an immersion blender, which is great for pureeing soups directly in the pot or making a quick mayo but doesn't yield the velvety textures you get from a good countertop blender.
Recommended Blender
For all-round use at home, I would recommend a Blender with a minimum of a 2 "peak" horsepower-rated motor that will deliver at least 1 true horsepower of mechanical energy.
As you start to review the requirements for purchasing a home blender, you will quickly reduce your viable options down to the Vitamix or Blendtec Blenders. I have used my Blendtec for over 10 flawless years and cannot recommend this blender more highly.
Blendtec
It is strongly recommended that you make a "one-time" purchase of a high-performance home blender. I have used the Blendtec blender for 10+ years and have never looked back. I have used this blender flawless 3+ times a week and can not recommend it more highly. This blender is so good that I would even consider purchasing a reconditioned blender from the manufacturer.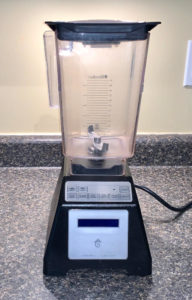 For silky smooth green smoothies, milkshakes, and flawless ice crushed frozen drinks (or slushies) you cannot do better than buying a Blendtec Blender. You can purchase the Blender from Amazon here.
Why Purchase a Blendtec Blender?
Blendtec blenders are engineered to outlast any appliance on your countertop. They are built to be highly durable and offer one of the longest, most detailed guarantees that you can find anywhere.
Best Home Blender for Crushing Ice
Blendtec can crush ice into snow without adding water or any other steps. It can be done in a matter of seconds! Blending 101
Best Frozen Margarita Drink
Margaritas are always a crowd favorite—did you know that Americans consume 185,000 margaritas every hour? In this video, you'll learn how to make your own margaritas at home with this Strawberry Mangorita recipe. It's 5 o'clock somewhere!

Blending 101 | Margaritas – Blendtec
Best Home Blender for Smoothies
Making your own smoothies is an easy way to start your day with fruits and vegetables. Most blenders are not up to the task. Many blenders will leave you with chunks of frozen strawberries or stringy kale leaves. (Ugh)
Blendtec will not let you down and produces phenomenal smoothies.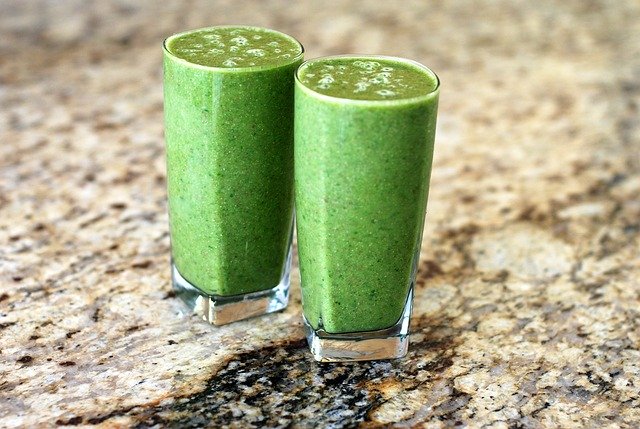 The Best Green Smoothie
The best Green Smoothie has to be the Dr. Rhonda Patrick Micro-nutrient Green Smoothie (Period.)
This is the micro-nutrient dense smoothie that Dr. Rhonda Patrick drinks every morning. This Green Smoothie is highly recommended. If you do not know who Dr. Rhonda Patrick is, you need to familiarize yourself with her work.
Dr. Rhonda Patrick, Ph.D., is an American biochemist who has done extensive research on aging, cancer, and nutrition. Her groundbreaking work includes studies of how vitamin and mineral inadequacies impact metabolism, inflammation, DNA, and aging, and whether supplementation can reverse the damage. In addition, she has investigated the role of vitamin D in brain function and behavior. Her stated goal is to "encourage the wider public to think about health and longevity using a proactive, preventative approach." She is the host of the Found My Fitness podcast.

A Biochemist Breaks Down Wellness Fads
Best Home Blender for Milkshakes
Do you love creamy milkshakes? Do you want to be able to create your own? The best blender for milkshakes on the market is just the thing you need. People love the taste of a home-made milkshake! They also prefer them for children instead of shop-bought products because you have complete control over what goes into the drink.
The Blendtec will liquefy ice, protein powder, frozen yogurt, frozen berries, frozen avocados, and anything you can throw at it into a creamiest of milkshakes.
Best Home Blender for Homemade Baby Food
I have not made this personally, but many friends have used the Blendtec to make baby food. You can quickly make a healthy fruit or vegetable puree and store it for up to 3 days in the fridge.
You can easily mix vegetables and fruit to make a great tasting puree smoothie drink that even the fussiest of kids will enjoy.
Best Home Blender for Home Cooks
Mix Batters and Dough
You can quickly mix up pancake, waffle, cakes, cookies, bread, and muffin batter. Buttermilk Pancakes are exquisite when made in the Blendtec.
Simply blend your pancake batter. Mix buttermilk, eggs, salt, sugar, flour, and baking soda. In no time, you'll have the fluffiest pancakes on the table.
Cleaning Your Blendtec is a Snap
Fill the Blender with 2 cups of warm water, add a couple of drops of dish soap and then pulse spin your Blendtec. The blender basically self cleans, then simply Rinse and dry.
BlendTec on YouTube
For pure entertainment's sake, you need to have a look at the Will it Blend Channel on YouTube. This is not only a powerful blender but very durable blender. No special effects of camera tricks are used in these actual videos. Each of these videos has over 12M views.
Features of a Blendtec Total Classic Original Blender
Simple Blending Cycles: One-touch buttons, six pre-programmed cycles, pulse, and ten-speed manual control with the ability to achieve a variety of textures. Absolute freedom to control the blending at any time
Patented Blade/80 percent thicker: stainless-steel blade, with wings, for extremely smooth blends (10x stronger than most blender blades). Note: the blade isn't sharp, the blade is very thin. No more cuts or pokes
Big Batches: The BPA-Free WildSide+ jar is a 90-ounce volume jar with a mixing capacity of 36 ounces (wet or dry) suitable for 4-6 people mixing drinks. Power ratings: Volts 120, Hz 50-60, Amp 13, Cord: 35inches/3 feet
Three Year/American Company: family-owned and driven to build the best quality products – without compromise. Engineered and assembled in the USA
Do you Disce? iDisce
Other Articles of Interest